Jobs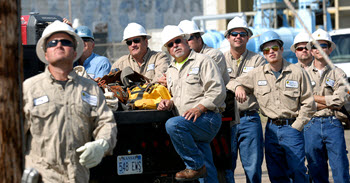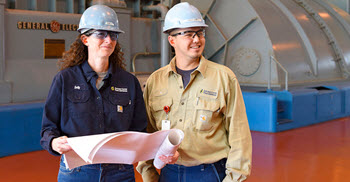 Sunflower Electric Power Corporation will be moving to a new applicant tracking system on January 3, 2017. We value your interest in Sunflower and we want to make the transition as easy as possible for our applicants. Please note that the job alerts that you have currently set in our current system, ApplicantPro, will not carry over to our new system. Therefore, you will need to set up a new job alert when our new system goes live on January 3.
Welcome! We are glad you are here! Please take a few minutes to browse through this Careers site to find out more about our employment opportunities and our excellent pay and benefits plan.
Our 400+ employees enjoy working in a fast-paced and dynamic environment with a culture based on servant leadership. We don't serve stockholders; we serve our members, who, in turn, serve their members, more than 350,000 people in central and western Kansas. Many of our employees have experienced personal and professional growth at Sunflower. Some positions are eligible for flexible hours or locations. We are growing…do you want to be a part of that growth too?
For External Applicants Only: Click here to search open positions and submit an application.

For Sunflower Employees Only: Click here to search internal open positions and submit an application.
Sunflower Electric Power Corporation is an Equal Opportunity Employer. All qualified applicants will receive consideration for employment without regard to race, color, religion, sex, national origin, or other legally protected status. Sunflower participates in the E-Verify program to verify work eligibility.
Unsolicited resumes submitted by individuals or agencies will not be accepted. Sunflower is not responsible for any fees associated with candidates for whom resumes were submitted through a third-party agency. Sunflower performs post-offer drug/alcohol testing and criminal background checks for all people who accept conditional job offers and actual employment is linked to the results.